Be You
CVPS is a registered Be You school. We put mental health and well-being at the forefront of our minds in all we do. We have a mental health and well-being coordinator who continually promotes, provides information/resources/support to all staff as well as helps to keep us all focussed on the importance of mental health.
Be You supports educators from early learning services and schools to develop a positive, inclusive and resilient learning community where every child, young person, educator and family can achieve their best possible mental health.
For more information and resources on Be You go to https://beyou.edu.au/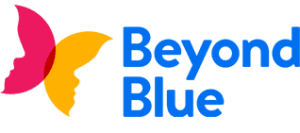 Beyond Blue is an Australian mental health and wellbeing support organisation. They provide support programs to address issues related to depression, suicide, anxiety and other related mental illnesses.
The organisation works in partnership with governments, local health services, educational institutions, workplaces, media and community organisations, as well as the general community to raise community awareness about anxiety and depression and reduce the associated stigma
If you or a loved one is suffering and require some support, please reach out to beyond blue at https://www.beyondblue.org.au/